"911 Abstraction"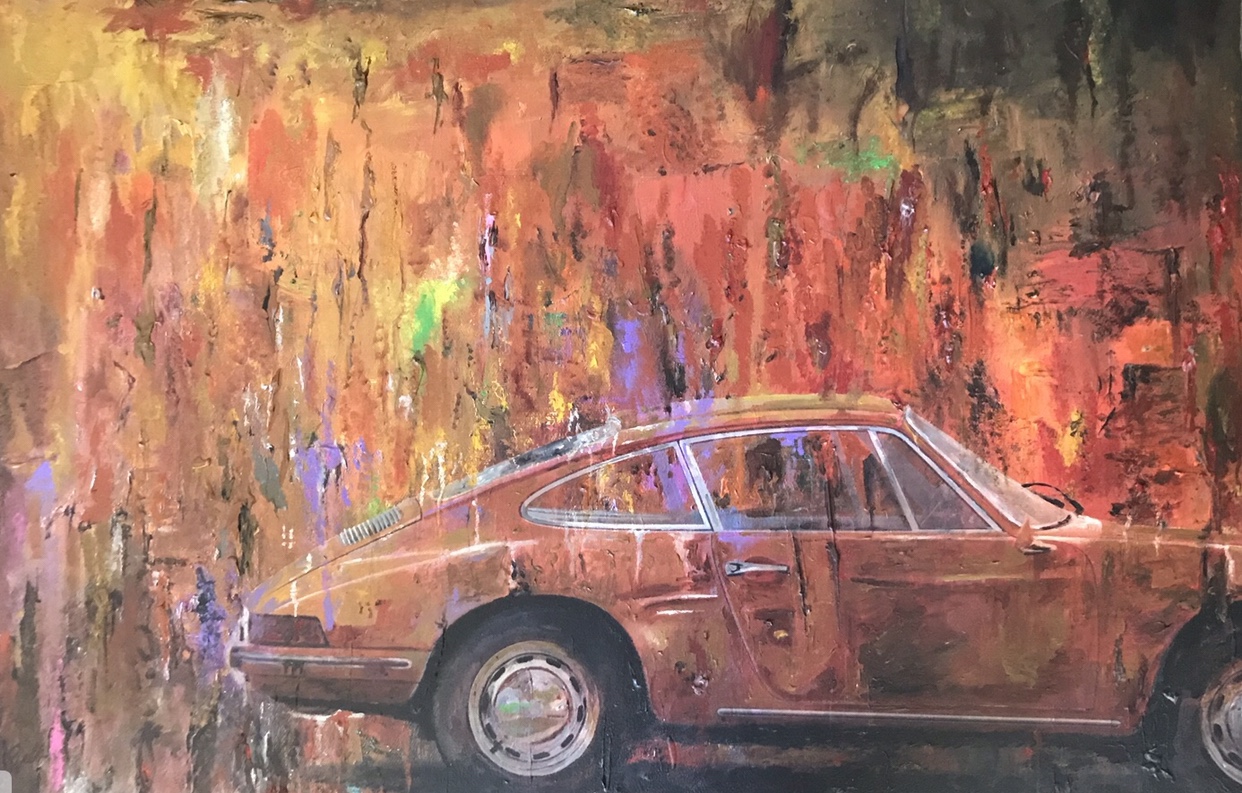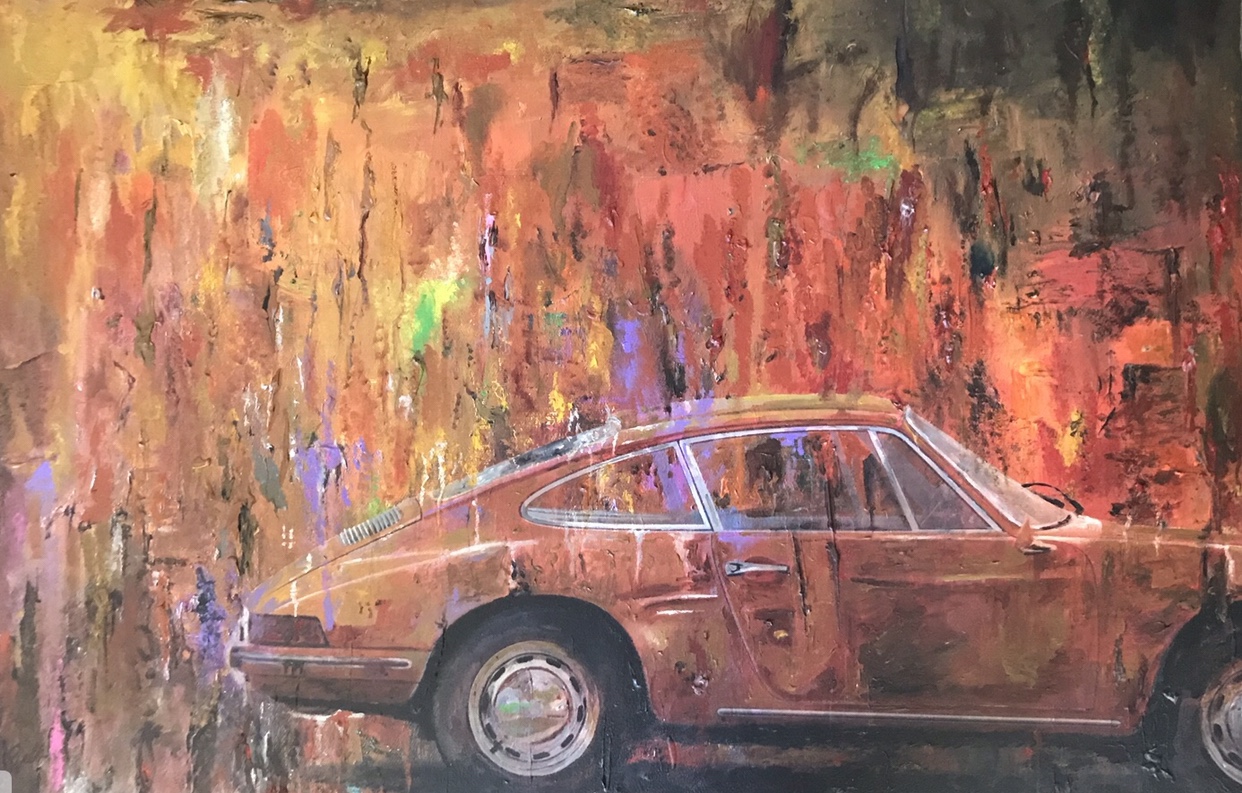 "911 Abstraction"
acrylics on deep set wood panel
36 x 24 x 1.5
Dynamic painterly quality embedded with one of the all time great automotive shapes! Guards Red early 60's Porsche 911.
This painting comes ready to hang with wire backing and a protective varnish.
Original art by Richard F. Webb, © 2018
Once we receive your order, we will get busy on boxing it up (double, and sometimes triple!) and getting your new painting out the door! We do take extreme care in packaging your art so please allow us a few days to double box your item and get it on its way to you.
Shipping:
We take every possible precaution when shipping your artwork! Originals paintings are double and sometimes triple-boxed and foam corners are used for additional protection. Packaging your art in this way takes time so we ask that you allow three days before your item is shipped.

As an additional precaution, we utilize UPS GROUND for shipping original art! Over time, we have found that this level of care is best for shipping artwork.

We apologize that we are not set up to ship via any EXPRESS services due to the amount of time it takes to ensure the safety of your art. However, if you are in an extreme hurry, please contact us directly. We will make every effort to prioritize the packaging of your items.
Customer Pick Up:
If you are in the local Atlanta, Georgia area, please feel free to select "Customer Pick Up" upon checkout if you would rather make arrangements to pick up your painting.

All art purchased via "Customer Pick Up" will be wrapped in a protective plastic wrap but will not be boxed for shipping.
Copyright:
Richard F. Webb retains all of the copyrights to all artwork on this site, regardless of having sold the original image. All original art is legally protected by U.S. and International copyright laws. Images of your painting may be used for personal use, including posting to your social media accounts, but under no circumstance is it permitted for you to use them for commercial purposes without proper and prior permission from Richard F. Webb. Unauthorized duplication or usage for commercial purposes is prohibited by the copyright law and will be prosecuted.